A collection of the best B2B online product Demo examples using videos.
UniCredit B2B Product Demo Video
Digital B2B is the platform of UniCredit created to facilitate meetings and promote business between Italian producers and foreign "buyers" from all over the world. The aim of the Platform is to extend the possibilities offered by physical meetings between Unicredit experts and companies, to reduce costs and time. The B2B video marketing example highlights the features of their Digital B2B platform. Compuware B2B Product Demo Video
Compuware Corporation is an American software company with products aimed at the information technology departments of large businesses. We are solely focused on mainframe innovation to accelerate customer collaboration and deliver meaningful innovations every 90 days. The B2B video marketing example showcases how Compuware works to help businesses stay ahead of competition. KPI Partner B2B Product Demo Video
KPI Partners provides strategic guidance and technology systems for clients wishing to solve complex business challenges involving cloud applications and big data. KPI enables organizations to foster a data-driven culture with powerful, visually stunning analytics. The B2B video marketing example illustrates how KPI Partners helped a Fortune 500 organization realize a high value ROI.
DemandBase B2B Product Demo Video
Demandbase is passionately dedicated to helping B2B marketers achieve greater business impact. They are constantly expanding their technology to include artificial intelligence, machine learning and other tools to help companies scale their ABM strategies. This B2B video marketing example showcases how good B2B marketing by DemandBase can transform the way B2B companies market and sell.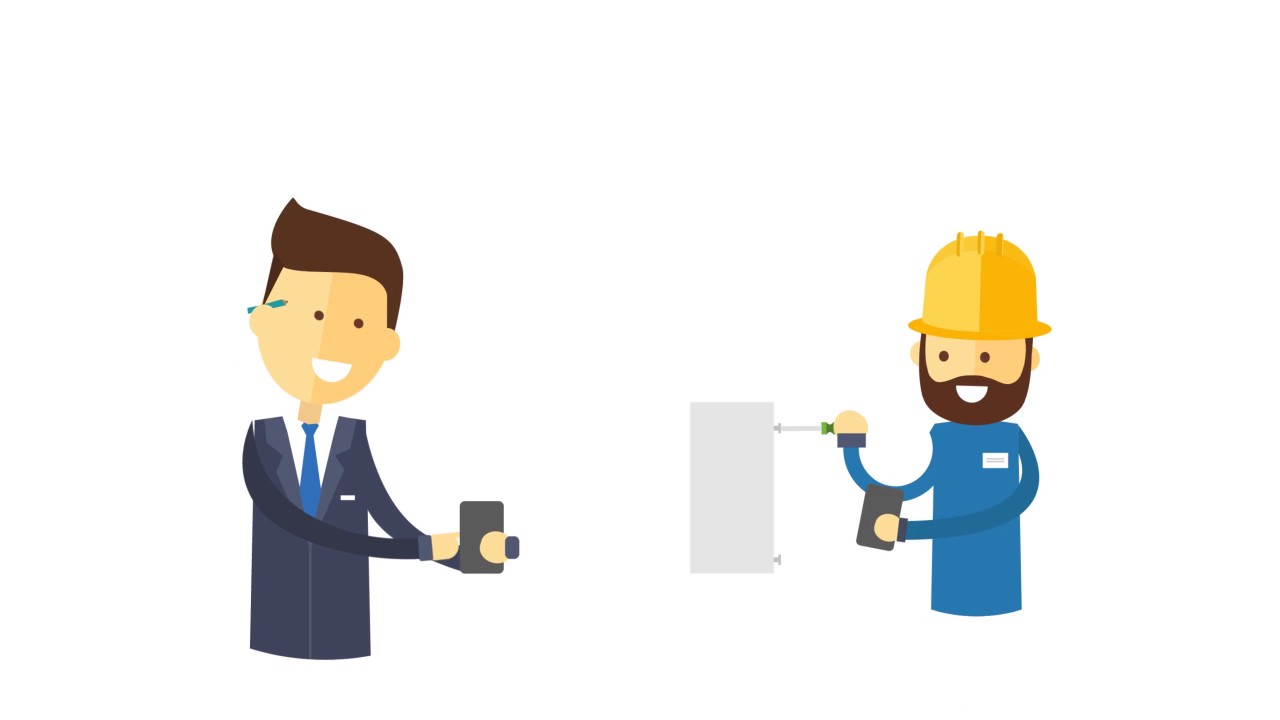 Optsy B2B Product Demo Video
Optsy provides custom field service management software solutions to help grow service businesses. From small to large businesses in a variety of industries, people across the globe trust Optsy to keep them organized. The B2B video marketing example illustrates how Optsy provides field service management solutions that help businesses to manage their field workforce efficiently.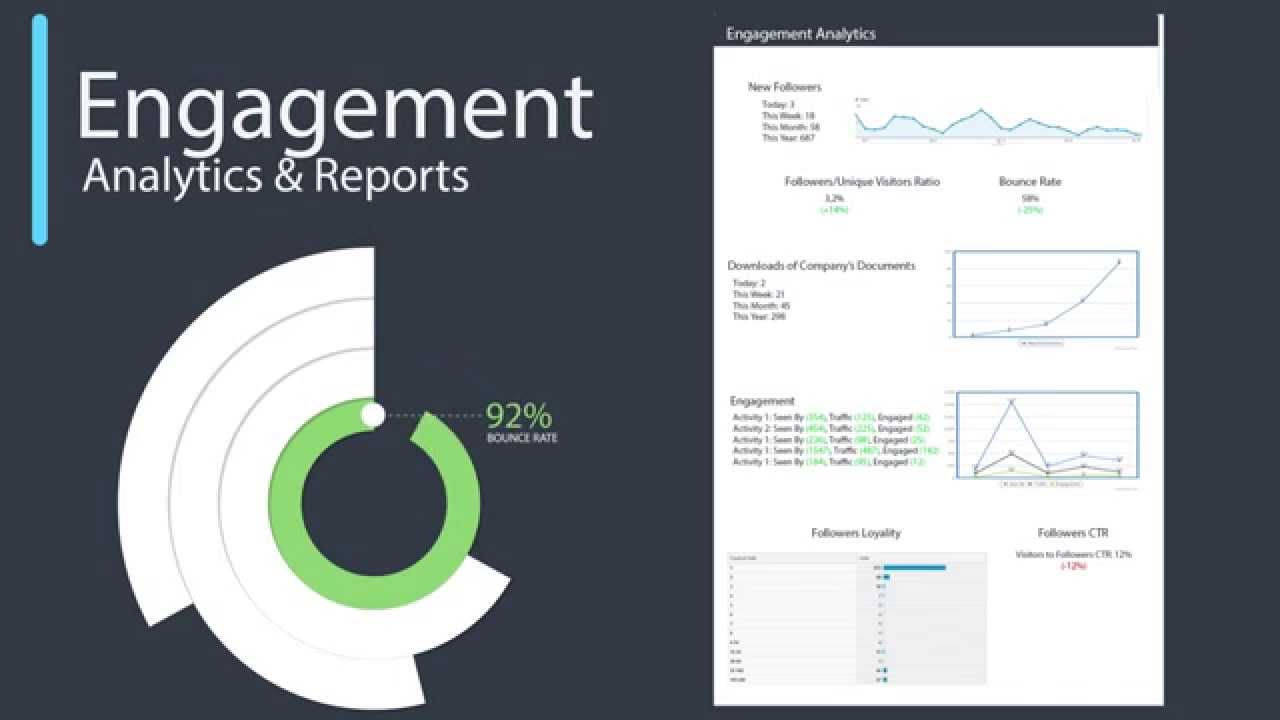 Tradescraper B2B Product Demo Video
Tradescraper.com is a professional networking platform for B2B e-Commerce. It is targeted at professionals that work as distributors, retailers, wholesalers, exporting-importing companies and generally at the global trade industry. The B2B video marketing example illustrates how Tradescraper provides data to sellers and the buyers for selling and buying goods.
TrusNet B2B Product Demo Video
TrusNet offers a refreshing view on the Business-to-Business contracting and subcontracting area. TrusNet is a Business-to-Business digital marketplace; where contact companies, obtain sub-contract work and negotiate the service terms with them. The B2B video marketing example demonstrates how Trusnet's online B2B Marketplace allows companies to exchange details and find the right suppliers.
OpenText B2B Product Demo Video
OpenText B2B Managed Services performs daily activities like mapping, testing and onboarding to quickly build out connectivity with partners including customers, distributors, suppliers, logistics providers, and financial institutions. The B2B video marketing example demonstrates how OpenText B2B Managed Services can help companies gain greater insights across their trading partner community.
Amazon Business B2B Product Demo Video
For sole proprietors and big business, Amazon Business has solutions and benefits that meet the needs of all businesses. By choosing how and when you want your order delivered, sellers can benefit from Amazon's world-class logistics network. The B2B video marketing example showcases how Amazon Business help sellers reach more customers and grow their sales. Joosr B2B Product Demo Video
Joosr was created to provide an accessible and cost-effective answer for people to learn valuable life skills that matter in today's world. The Joosr app makes bitesize learning easy to fit into anyone's schedule, to build their knowledge in 20-minute reads from the comfort of their own mobile device. The B2B video marketing example illustrates how the Joosr application can help professionals.
Making of a Video : View the Process of Making Google Allo's Video Inovity B2B Product Demo Video
Barcode ID Systems now Inovity, is a specialty IT systems integrator. AIQ is a revolutionary process automation platform that funnels the disparate data from every corner of your production and operational processes into a "single pane of glass" monitoring and reporting solutions. This B2B video marketing example showcases how Inovity's software Automation IQ can prove to be beneficial for businesses.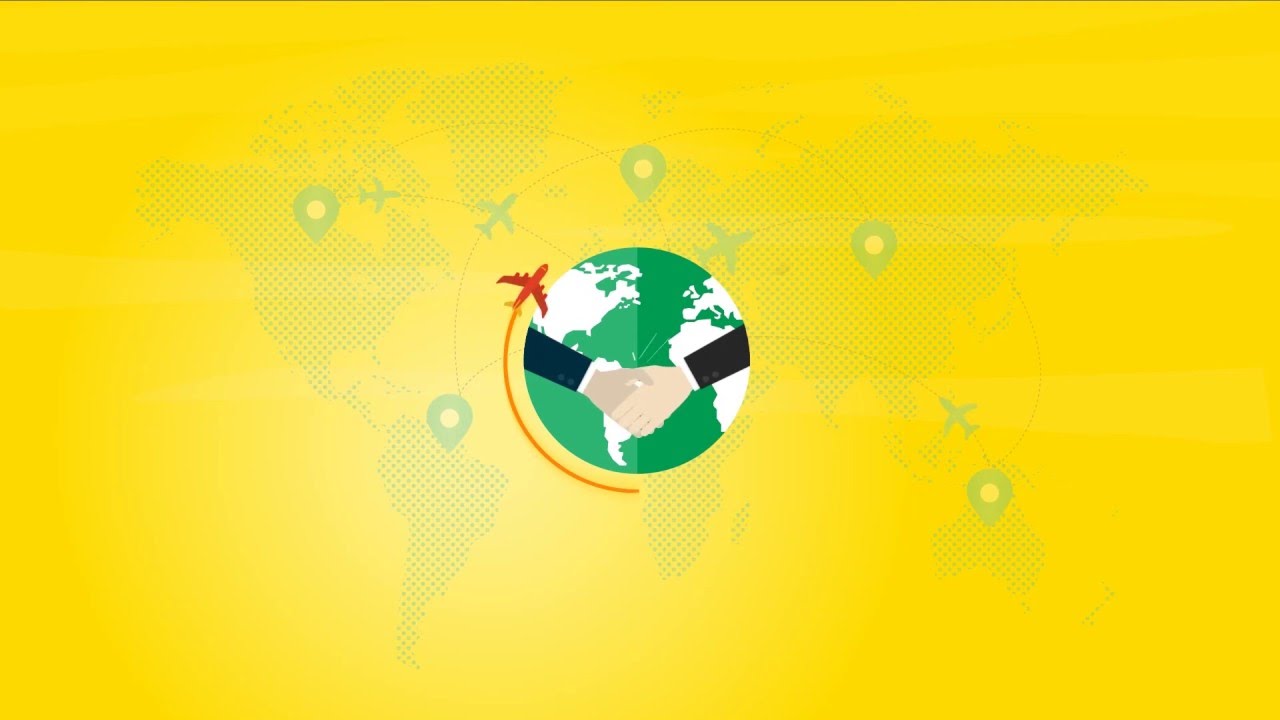 Babylon Booking B2B Product Demo Video
Babylon Booking is an online travel portal mainly for air tickets booking. They are a full-service travel wholesaler working with travel agencies that require professional and efficient organization of travel products and services. This B2B video marketing example displays how Babylon Booking operates, along with its advantages. Remme B2B Product Demo Video
Remme builds the distributed Public Key Infrastructure (PKI) protocol with a set of DApps to enable passwordless authentication. It is a solution to make passwords obsolete, thus eliminating the human factor from the authentication process.This B2B video marketing example showcases how Remme works to protect your devices. Tradefin B2B Product Demo Video
TradeFin is a decentralized, blockchain based, and open source protocol and technology stack for Business to Business Payments and Supply Chain Finance. TradeFin network connects corporations, its supply chain, and multiple financiers. The B2B video marketing example demonstrates how the TradeFin platform operates. KiZAN B2B Product Demo Video
KiZAN provides consulting services & delivers solutions to solve the most complex business problems using on-premise, cloud, and hybrid solutions. KiZAN offers a full array of solutions to solve the most challenging issues that businesses face today. The B2B video marketing example revolves how KiZAN can help solve complex business problems. Omega B2B Product Demo Video
Omega Engineering is an American instrumentation company offering more than 100,000 state-of-the-art products for measurement and control of temperature, humidity and pressure. Omega Enterprise Gateway is a web based data logging, charting and alarming software for a variety of Omega devices with OPC UA/DA integration. This B2B video marketing example showcases how Omega's software is more than just a troubleshooting tool. Webgility B2B Product Demo Video
Webgility is a premium multi-channel ecommerce solutions provider to businesses for accounting integration, inventory & order management to save time and money. With their software Unify, all systems and apps are connected to update data automatically. The B2B video marketing example illustrates how Unify by Wrbgility works for ecommerce businesses. Intershop B2B Product Demo Video
Intershop Communications AG is a company providing omni-channel E-Commerce solutions to large-sized companies worldwide. They support from strategy development, technical integration and operation to the complete outsourcing of e-commerce businesses. The B2B video marketing example revolves around how Intershop works to give efficient results for businesses. Accent B2B Product Demo Video
Accent is a SaaS company that's passionate about helping organizations improve sales execution and streamline productivity. Through their sales enablement solutions, they give companies a way to enhance the key revenue-generating activities – planning, preparing and engaging buyers. The B2B video marketing example demonstrates how Accent technologies helps reps to move sale deals forward.
Rural Sourcing B2B Product Demo Video
Rural Sourcing, also known as RSI, delivers agile and scalable IT solutions across rural US software development centers. With their LIMS Accelerator, leading pharmaceutical companies are reducing time spent on managing samples and their data by up to 80%. The B2B video marketing example showcases how the LIMS accelerator by Rural Sourcing can prove to be beneficial for pharmaceutical firms.
---